Johnson City announces five finalists for City Manager position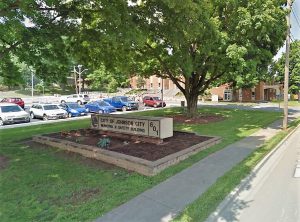 The Johnson City Board of Commissioners will be interviewing five finalists next week to find the locality's next city manager.
The city narrowed down the field with the assistance of a national search conducted by the Strategic Government Resources group.
They include:
– Asheville Assistant City Manager Cathy Ball
– Former Covington, KY city manager David Johnston
– Fort Lauderdale economy manager Sarah Hannah-Spurlock
– Interim village manager of Schiller Park, Illinois David Strahl
– Westminister, Colorado Assistant City Manager Chris Lindsey.
The candidate selected will succeed the retiring Pete Peterson. Sessions with the five selected will take place Tuesday and Wednesday.
Additional information about the candidates is available by clicking here.
(IMAGE: GOOGLE MAPS)