TBI update: Search for Summer enters third month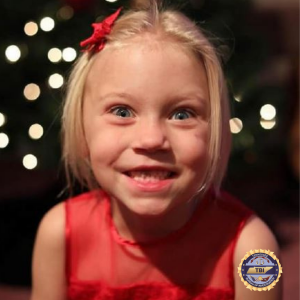 Hawkins County Sheriff Ronnie Lawson joined TBI spokeswoman Leslie Earhart Thursday in a video posted on social media updating the search investigation for 5-year-old Summer Wells that has now stretched into its third month.
Lawson said any and all avenues they are exploring in their case for Summer have to stay confidential at this point.
WATCH: We thought we'd take a few minutes to update you on the search for Summer Wells, the five-year-old from Hawkins County who was reported missing on June 15th and remains the subject of a #TNAMBERAlert.

Bottom line: We haven't given up, and we won't. pic.twitter.com/52nURqa5Z1

— Tennessee Bureau of Investigation (@TBInvestigation) September 23, 2021
"One thing that we need to do to is preserve the integrity of this case because we can't (discuss) everything that we are doing, can't tell everything we know, and a lot of the stuff we get called on, we've already done," Lawson said in the message.
Summer went missing from her parent's backyard near Rogersville on June 15. An Amber Alert was triggered just hours later.
Earhart and the sheriff both said that information shared on social media websites continues to bog down investigators and stressed that only credible tips will be accepted.
In that time, a reward for information about Summer has grown to nearly $40,000 and her brothers have been removed from the home following a state child services investigation.
(IMAGE: TBI)