UPDATE: Charges dropped in SUV versus protester case in Johnson City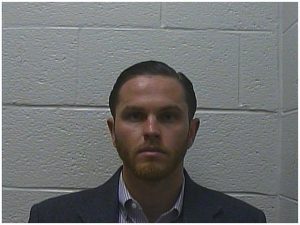 A Washington County, Tennessee grand jury did not find enough evidence to indict a North Carolina man charged with injuring a protester in Johnson City last year.
A charge of aggravated assault was dismissed against Jared Benjamin Lafer during proceedings held in Jonesborough, according to court staff.
Lafer turned himself in two days after the incident on State of Franklin Road that involved Lafer's SUV and a Black Lives Matter protester who had both legs broken following the impact.
(IMAGE: BRISTOL BROADCASTING CO NEWS ARCHIVES)