'Follow the money': Blackburn questions Facebook whistleblower during committee session on Capitol Hill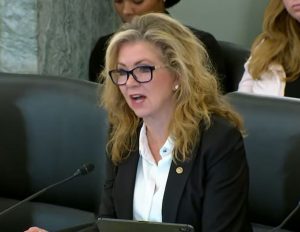 Executives with Facebook and Instagram are front and center before a consumer protection subcommittee and Tennessee Senator Marsha Blackburn — a long-time critic of those companies' tactics to collect data and placing underage children in danger online.
In her remarks, Blackburn said her research showed Facebook is losing a target audience of young teens and adults while other online platforms continue to follow accounts that are possibly linked to a juvenile without investigation. Then the data is shared with advertisers and others to make millions.
"…So teens are looking at other platforms like TikTok and Facebook as only making those changes that adds to its user numbers and ultimately its profits. Follow the money," she testified.
The senator also had questions for Facebook whistleblower Frances Haugen, fresh off her appearance on CBS' "60 Minutes" with bombshell intel on Mark Zuckerberg's practices.
Haugen told Blackburn that Facebook does not dedicate enough manpower to protect underage kids who give fake information to get an account.