Johnson City man charged with attack on UT freshman following South Carolina game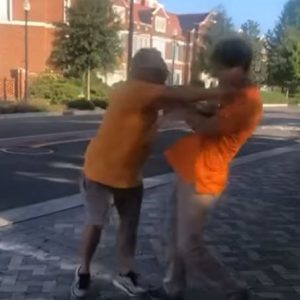 University of Tennessee Police has secured warrants for a Johnson City man in connection to an assault on campus following Saturday's game in Knoxville.
Mark Alexander Bowman of Johnson City is charged with two counts of assault and one count of crossing traffic outside a crosswalk.
One of the victim's mothers captured a portion of the incident on her smartphone then shared the footage on social media. The woman said after Bowman pushed one victim he then punched the female, identified as a freshman student at UT.
The eyewitness said one of the victims and a friend then attacked Bowman.
(IMAGE: C. CONLEY / FACEBOOK / DIGITAL PUBLIC FILE)