Tennessee mayors want Lee to intervene on federal COVID requirements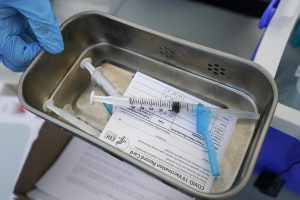 More than four dozen mayors across Tennessee including those from Sullivan and Washington have drafted a letter to Governor Lee opposing federal stipulations for COVID including mandatory vaccines.
The mayors argue that the Biden administration is trying to achieve governmental overreach and asks the governor to help preserve the rights of state residents.
The letter also states a mandate could place strains on already depleted staff in critical areas like first responders and essential services.
(IMAGE: Associated Press)