Governor Lee: "It's the mandate & not the vaccine" creating fight between state and federal authorities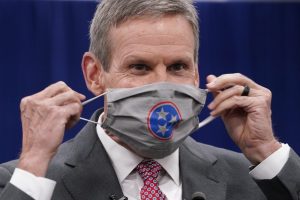 Governor Lee issued a statement reiterating his objection to the Biden Administration and his federal mandate for company owners to have all employees vaccinated against COVID.
Lee said it's the mandate and not the vaccine that is creating a government-sized wedge between individuals and their doctors.
The governor has all but guaranteed a special session to create new laws to limit the federal government's reach in the Volunteer state for vaccine demands.
(IMAGE: BBC NEWS ARCHIVES / AP)