Summer Wells' parents launch YouTube channel as search enters fifth month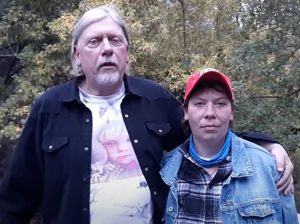 Don Wells and partner Candus Bly are on camera as part of a new YouTube channel they have launched as part of the ongoing search for their daughter 5-year-old Summer Wells.
Her disappearance on June 15th triggered an AMBER Alert and weeks of on-the-ground searching by volunteers and professional trackers with no trace of the Hawkins County girl last seen near her home outside of Rogersville.
The couple is currently in California where Summer's case will be featured on an episode of the syndicated show Dr. Phil. Three other children were removed from Wells' home one month later after a child service investigation.
(IMAGE: Don Wells Channel / YouTube / Public digital file)