UPDATE: Suspect in landfill break in arrested after spotted in stolen truck on Lee Highway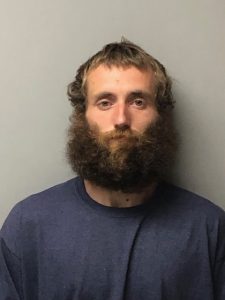 Trucks stolen from the Bristol Virginia Landfill have been recovered and the suspected thief is in custody.
Jonathan Keith Rowe, 27, is charged with two counts of grand larceny, three counts of petit larceny, burglary, and destruction of property in connection with the Sunday incident.
Rowe was spotted in one of the stolen trucks just before 7 a.m. Tuesday on Lee Highway and was then stopped by police. He later reported the location of the second truck stolen from the facility. He remains in jail without bond.
(MUGSHOT: BVPD VA)