Arrival of pro and college football produces 61 percent increase in bets with sportbooks licensed in Virginia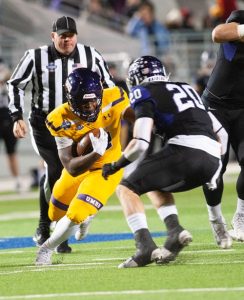 The arrival of football at NFL stadiums and college campuses added up to major wagers in the commonwealth of Virginia.
Bets through licensed sportsbooks increased 61 percent in September according to new data released by the Virginia Lottery and consumers winning more than $262 million.
Through the end of September, the catalog of approved leagues has seen more than $1.9 billion in wagers. The state receives 15 percent of those dollars.
(IMAGE: D. Morris / Pexels)