Flood study underway for portion of Abingdon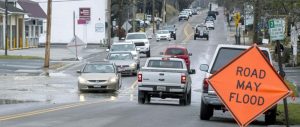 Council members in Abingdon have commissioned a study of a 3.3-mile stretch that has become a flood zone following major rain events for decades.
Property owners should have received a right to entry postcard agreement in the weeks leading up to the exam of properties along and near Town Creek.
Town staff is also asking for video, pictures, and other evidence of flooding as part of the fact-gathering process that they will use to take corrective measures.
(IMAGE: Town of Abingdon, VA)