Police name suspect in Lebanon, Virginia shooting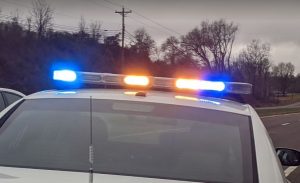 A suspect is in custody following a shooting in Russell County that left one person seriously injured.
Preliminary information from police says the incident took place at Lebanon Square Apartments on Rogers Avenue around 1 a.m. and a male victim was shot twice in the chest following an argument in the complex parking lot.
Josiah Hilsner, 22, is charged with attempted murder and is being held in the SW Virginia Regional Jail. The victim was flown to a Tri-Cities hospital for treatment. Investigators said the two involved in the fight were residents of the property.
(IMAGE: BBC NEWS ARCHIVES)