Sponsorships available in Elizabethton to assist 'Shop with a Cop' program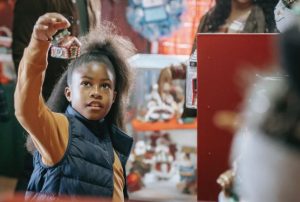 The Elizabethton Police Department has sponsorships available for families or businesses who want to assist a deserving child this holiday season.
The agency and the Carter County Sheriff's Office's annual 'Shop with a Cop' program returns next month where a local retailer provides special hours for a needy student and their officer to come and pick out presents with gift cards.
Both departments have set a goal of 50 families for this season.
Contact these individuals by phone or email to become a sponsor:
– Willard Johnson- wjohnson@elizabethtonpolice.org – (423) 547-6417
– Cherie Ellison- cellison@elizabethtonpolice.org – (423) 547-6405
– Kendra Wright- kwright@elizabethtonpolice.org – (423) 547-6419
(IMAGE: A. Lane / Pexels)