Woman arrested for trespassing, shoplifting at Johnson City Walmart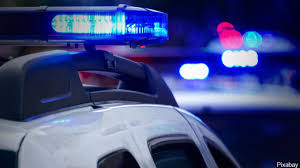 A woman was arrested on felony charges Monday after she was found trespassing and shoplifting at the Walmart on West Market Street. Tina M. Phillips of Johnson City was charged with burglary and shoplifting after officers responded to a trespassing call at the Walmart.
The investigation revealed that Phillips had already been banned from the Walmart and had an outstanding warrant out of Carter County. Officers discovered she had concealed 19 dollars worth of merchandise and passed the point of sale. Tina Phillips is currently being held at the Washington County Detention Center on a $2000 bond.