United Way intensifies fundraising to help Hurley after FEMA denies financial aid for flood victims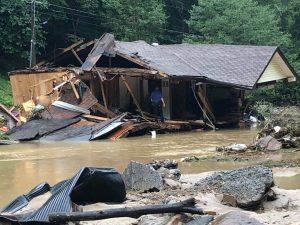 The United Way of Southwest Virginia is extending its call for donations after FEMA officials denied a request from the state to help Hurley residents affected by massive flooding.
In a letter to Gov. Ralph Northam, FEMA Acting Associate Director David Bibo said the level of damages did not reach federal benchmarks for disaster assistance.
State emergency management officials determined 44 homes were destroyed more than 150 were damaged in the August flood event that also killed a Hurley resident. Buchanan County supervisors plan to appeal the ruling from FEMA.
(IMAGE: Bristol Broadcasting Co News Archives)