Report: Truck driver delivers 150 pounds of pot to Bristol, Virginia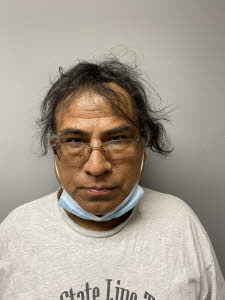 A truck driver delivering products to a business in Bristol, Virginia was arrested by police after they were tipped about a marijuana freight in his trailer.
Jesus David Solis, 56, of Apple Valley, California is charged with possession with intent to distribute after officers seized 150 pounds of pot from inside his vehicle parked at 280 Thomas Road.
Solis was transported to the Bristol Virginia Jail where he's held without bond.
(MUGSHOT: BVPD VA)