Megan Boswell now set for trial in February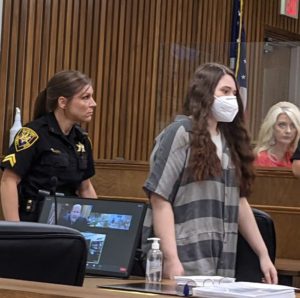 Further analysis and new evidence are some of the factors cited by a Sullivan County judge in pushing back the murder proceedings of Megan Boswell to February of next year.
Boswell's attorney asked for the additional time so that an expert can be hired to evaluate these new clues following additional forensic items sent to state prosecutors.
Boswell is charged with lying to police and murdering her daughter 1-year-old Evelyn Boswell. A hearing that could determine a change of venue for the case is scheduled for December.
(IMAGE: File photo of Megan Boswell appearing in Criminal Court in Sullivan County, Tennessee / J. Olsen – Bristol Broadcasting Co News)