UPDATE: Phone services restored at most New Peoples Bank locations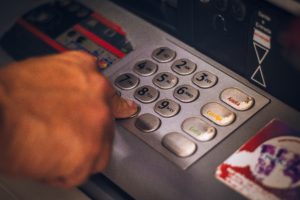 Officials with New Peoples Bank say phone lines have been restored at most locations, after an interruption Wednesday wiped out banking services. Since then, ATMs are back up, as well as debit card usage, and drive-thru deposits.
The company says in their posted FAQ sheet that direct deposit posting, money transfers, and balance updates are still not available as of Friday afternoon. No definite timeline was given by New Peoples Bank as to when full operations will be restored.
The most recent update from New Peoples Bank, via their Facebook page:
"Thank you for your patience as our team works to restore our services quickly and safely. Progress is being made, and we have posted an FAQ resource on our website. Please check our website periodically for updates and answers to commonly asked questions.
We are also pleased to share that our phone services are now available at a majority of our branches, with the exception of Big Stone Gap, Haysi, Clintwood, and Grundy, and that you may now call your local branch number to reach a banker. You can find your local branch number here: https://www.newpeoples.bank/Locations. As we are expecting a higher than normal call volume, we thank you for your patience as our branch teams work diligently to respond to customer questions. In addition, we are extending our hours of operation this evening to 6:00 PM. Our branches are available to serve you at our drive-thru windows for limited transactions.
We have been a trusted partner to our customers for more than 20 years, and we will continue to be guided by the Golden Rule of providing responsive, high quality service. This incident will not change our commitment to our customers, and we will strive to make things right."
(Image: unsplash)