Erwin business owner arrested after taking payment for work and never showing to start job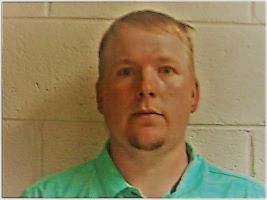 An Erwin man was arrested last Saturday after he and his landscaping business reportedly took more than $10,000 in down payments from clients, then never returned to start the work. Steven Chase Willis, 27, is the owner of Earth Effects Landscaping in Unicoi.
According to a report, an investigation was launched after customers in Washington County, Tennessee filed complaints about Willis taking large payments from them for services, then never showing to complete the work. The report goes on to say soon after Willis accepted these payments, he allegedly ceased all business operations. He was arrested for theft of over $10,000. His bond is set at $7,500. Police say anyone in Washington County, TN that has been victimized by Willis and/or his business, Earth Effects, is urged to call WCSO at (423) 788-1414 to make a report.
(Image: Washington County Sheriff's Office)