McClung added to Golden State's G-League Summer League roster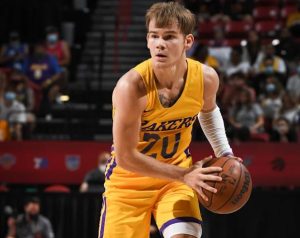 Gate City standout Mac McClung continues his journey in the NBA. This time, he's trading purple and gold for blue and gold near Oakland.
The G League Rookie of the Year is now signed to the Golden State Warriors Summer League roster. The move comes a week after the California Classic where McClung led the LA Lakers in several stat categories.
His first game as a Warrior comes in Las Vegas for a five-game stint. Those games are scheduled to last through July 17th.
(BRISTOL BROADCASTING CO NEWS ARCHIVE)