UPDATE: Landfill experts produce $15 million estimate to close Bristol Virginia facility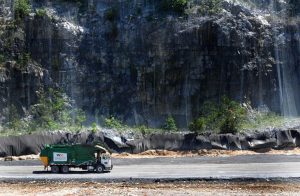 Engineering specialists charged with providing Bristol Virginia leaders with court-ordered steps to close their troubled landfill have delivered a $15.9 million estimate for possible solutions.
The report includes following guidelines of the injunction approved in federal court that calls for Bristol to cease accepting waste at the Shakesville Rd facility by Sept. 9th.
The course of action also includes hiring a public relations firm that will assist with publishing and announcing any news or updates with Bristol residents about the future landfill plans.
The complete report is available for viewing by clicking here.
(IMAGE: Bristol Broadcasting Co News Archive)