Gatlinburg's Greenbrier Campground to reopen July 17 following flash floods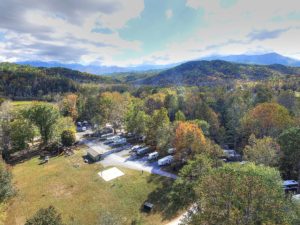 A campground in Gatlinburg is preparing to reopen after severe flash flooding forced a large-scale evacuation on Tuesday night. Officials with Greenbrier Campground say hundreds of campers and residents were successfully evacuated out of the area due to the flooding, which caused extensive damage to cabins, homes, and roadways.
Campground staff thank area first responders and the community for the help to evacuate everyone safely, and look forward to reopening the grounds on Sunday.
(Image: Greenbrier Campground, Gatlinburg)