Johnson City man jailed for storage unit thefts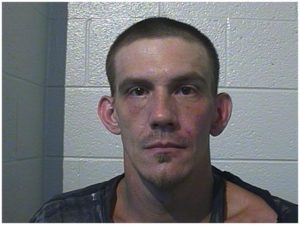 A Johnson City man was arrested Thursday after an investigation revealed him as the suspect to burglaries at a storage unit. According to a report from Johnson City Police, Billy Lee Shelton, 30, is charged with theft of property over $10,000 after security cameras at Universal Storage captured him committing the crime.
Shelton was observed loading items from a storage unit that did not belong to him into a white box truck, which was also found to be stolen. This is the second time Shelton has reportedly stolen items from units at the location, and he was arrested on both outstanding warrants for the previous thefts as well as new charges.
(Image: Washington County Detention Center)