Pilot shortage causes VSP to reduce air time for MedFlight copter in Abingdon region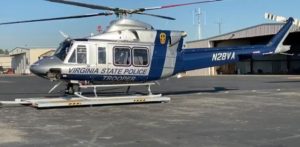 A pilot shortage has the Virginia State Police MedFlight emergency copter in operation for fewer hours on a temporary basis.
The Southwest Virginia EMS Council announced the change after being briefed by VSP which will now provide aerial coverage for the Abingdon service for 16 hours per day.
The council noted that there are enough private first responder groups in the region to cover calls in the hours that MedFlight is not available.
(IMAGE: Virginia State Police Aviation / Official YouTube / DPI)