Johnson City woman arrested after pointing gun at deputies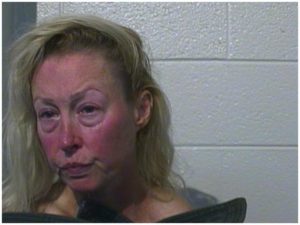 A Johnson City woman is behind bars after reportedly pointing a gun at deputies who were conducting an investigation. According to a report from the Washington County, Tennessee Sheriff's Office, Pamela Rankin, 49, answered her door while pointing a small handgun at officers.
Deputies were reportedly responding to a call at Rankin's residence when she refused to drop her weapon when instructed to do so. After a brief standoff, Rankin was disarmed and arrested on a $50,000 bond.
(Image: WCSO)