Southwest Virginia fire squad heads north to lend helping hand in Kentucky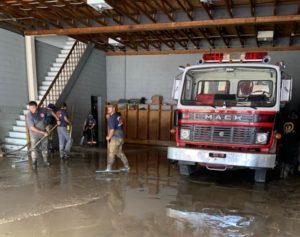 Several groups and businesses from SW Virginia continue to send convoys of workers and supplies to help flood victims in Eastern Kentucky.
Officials with the St. Paul Fire Department traveled to the Fleming Neon area and conferred with county emergency personnel for clean-up chores and what items are in short supply.
The agency posted on social media that donations are still needed for household cleaning supplies, dog and cat food, brooms, shovels, buckets, and non-perishable food. Residents currently have ample supplies of water and clothing.
(IMAGE: Saint Paul, Virginia Fire Department / Official Facebook / DPI)