State rules Watauga County, NC officers justified in April 2021 incident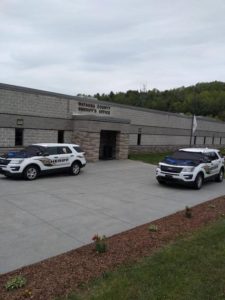 State investigators have issued a final report on an April 2021 murder-suicide incident in neighboring Boone, North Carolina, and determined two police officers were justified in using force.
Watauga County Sgt. Chris Ward and Deputy Logan Fox were killed in the line of duty while conducting a welfare check. Police said Issac Barnes killed both men and then had a standoff with officers before he killed himself.
The bodies of Barnes, his mother Michelle Ligon, and her husband George were found inside the home. Ward was flown to a Johnson City hospital where he later died of his injuries. Barnes killed Deputy Fox at the scene.
(IMAGE: Watauga County, NC Sheriff's Office / Official Facebook / DPI)