Johnson City pair arrested for felony child abuse, neglect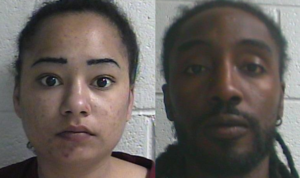 Two people from Johnson City were arrested on Friday for felony child abuse and neglect. According to the Johnson City Police Department, Candace Young and Kevion Counsel were both charged with one count of abuse and neglect following a joint investigation by the Department of Children's Services and the JCPD.
The investigation was sparked by allegations of the pair committing the crime, and they were both booked on a $5,000 bond. No further details were provided.
(Image: JCPD)