Kingsport reopens recycling drop-off center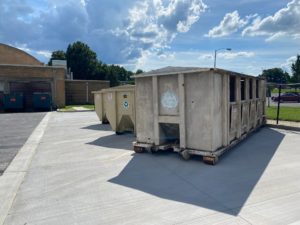 The City of Kingsport reopened a recycling drop-off center at the Civic Auditorium, after pausing the service two years ago. The location accepts mixed paper, cardboard, aluminum, and tin. Officials say they stopped curbside recycling due to a decrease in the economic value of mixed paper, which made the service unfeasible.
Now, the city is bringing back the convenience of curbside recycling at the Kingsport Civic Auditorium, as well as moving an Industry Drive site down the road in order to convert it to a full-service location within the coming year.
(Image: City of Kingsport)