Governor Lee's legal counsel selected as 28th Attorney General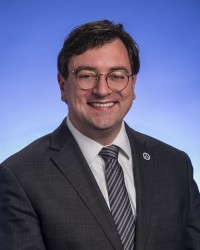 Governor Bill Lee's chief legal counsel in Nashville has been selected by the state Supreme Court as the 28th Attorney General of Tennessee.
Jonathan Skremtti will take over for the retiring Herb Slatery who had been at the post for the past eight years.
Skremtti was one of six finalists interviewed by the court earlier this week. He has served as the state's Deputy AG since 2018.
(IMAGE: Tennessee Supreme Court)