Donations being accepted to help family of Union Middle student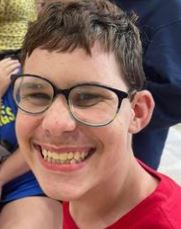 Donations will be accepted at the gate in Bullit Park on Friday during a Union High preseason football contest to financially help the family of an incoming 8th grader who died as a result of a house fire earlier this week.
The body of Josh Azbill was found inside the home early Sunday following the blaze that occurred in the 500 block of Virginia Avenue in Norton. State Police are still examining the case.
(IMAGE: Bristol Broadcasting Co News Archive)