Survey: More than 100 drivers posted speeds at reckless driving level in Bristol, Virginia school zones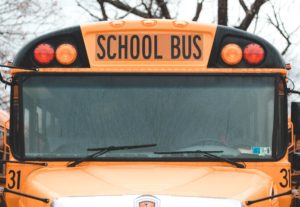 The Bristol Virginia Police Department promises more surveillance in school zones following an independent review conducted earlier this year.
The report said a Chattanooga firm recorded more than 67,000 vehicles entering the zones surrounding Virginia High, Virginia Middle, and Stonewall Jackson over a five-day period. The data showed nearly 10 percent of those drivers were traveling over posted limits.
Another highlight of the review said 146 people were driving at 21 miles per hour over or more in those school zones and would have been issued with reckless driving violations.
(IMAGE: Austin Pacheco / Unsplash)