NEW: Church Hill officials named in Comptroller report for missing money, misuse of town property and workers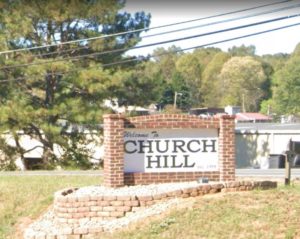 State investigators said a former court clerk for the city of Church Hill manipulated official documents to steal almost $3,000 in cash.
The Comptroller's Office said in a report that Stacy Mayes used the original receipt and carbon copy documents for multiple bank transactions. She left her job in November and was indicted by a grand jury this month.
The Mayor of Church Hill is also being investigated after city employees went on the record and said the official made them work on his projects while on the clock and that he commonly used city equipment and facilities for his own benefit.
(PHOTO: Courtesy of Google Maps)