UPDATE: SUSPECT IN CUSTODY: Jonesborough man accused of luring deputies into booby-trapped home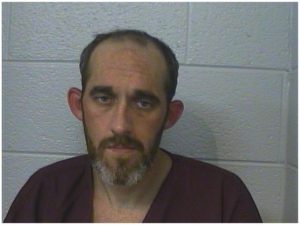 UPDATE, 8/22 4 PM: James Tolley was located Monday thanks to a tip from a citizen. He is in custody on a $200,000 bond at the Washington County Detention Center.
The Washington County, Tennessee Sheriff's Office is searching for a Jonesborough man after he reportedly lured three deputies into a booby-trapped home. According to a report, James W. Tolley, 39, is charged with aggravated arson and other related charges.
On August 8th, deputies responded to a home on Barnes Road in reference to a man threatening to harm himself. Upon arrival, officers found that Tolley had assembled three fire-accelerant devices and placed them around the home, directly in the path of first responders.
Tolley also reportedly set fire to the inside of the house, which resulted in deputies forcing their way into the home in order to extract Tolley, who was seriously injured in the fire. Tolley fled from a nearby hospital while being treated before deputies could serve him a warrant and arrest him. Anyone with information on the whereabouts of James Tolley is encouraged to contact the Washington County Sheriff's Office.
(Image: WCSO)