Mississippi man jailed in Johnson City for groping Lyft driver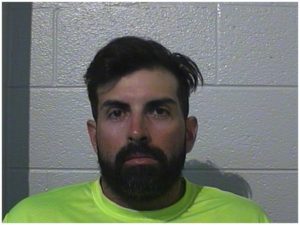 A man from Mississippi was arrested by Johnson City Police for sexual battery after he reportedly groped the driver of a transportation service he was using. According to a report, Taylor Capers, 33, of Hattiesburg, MS was jailed after a driver for the Lyft app contacted police via the panic button in her phone.
The victim reportedly picked up two men in Bristol and began driving them to Johnson City. The report says Capers, who was sitting in the passenger seat, inappropriately touched the victim. She then demanded the men out of the car and contacted police. Taylor Capers was arrested on a $35,000 bond and the investigation continues.
(Image: WCSO)