Body found behind Greeneville motel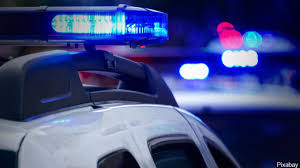 Foul play is not suspected by Greeneville Police after a body was discovered behind a motel on East Andrew Johnson Highway on Tuesday. According to a report from the department, a concerned citizen called in a possible deceased person behind the Days Inn.
Upon arrival, deputies found the body of Daniel Cutshaw, 41, of Greeneville in a wooded area behind the motel. His body was taken for an autopsy and the investigation is ongoing. No foul play is suspected.
(image: unsplash)