Tennessee Governor Lee's wife diagnosed with lymphoma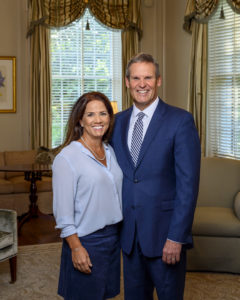 Tennessee Governor Bill Lee released a statement on Friday, announcing that his wife, Maria, was unexpectedly diagnosed with lymphoma. Governor Lee says his wife received a good prognosis, and will begin treatment immediately.
Lee thanks the public for their well-wishes and says his family will share more in the coming days.
(Image: TN.gov, TN Gov. Lee's Office)