Boone, NC shooting suspect still at large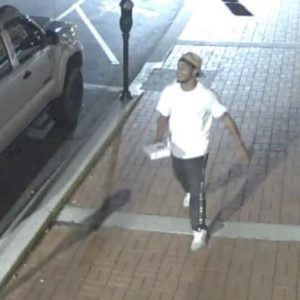 Police in neighboring Boone, North Carolina continue searching for a suspect who they said fired several shots during a dispute in the downtown area.
Warrants have been issued for Malik Keyshawn Gibbs, 26, who is considered armed and dangerous. He's facing several charges including assault with a deadly weapon concerning the incident on West King Street.
Investigators said Gibbs was arguing with three men who were riding a pickup truck when Gibbs reportedly pulled a gun and shot at the vehicle.
(PHOTO: Courtesy of Boone, NC Police Department / Official Facebook / DPI)