Bristol Tennessee City Manager Bill Sorah plans retirement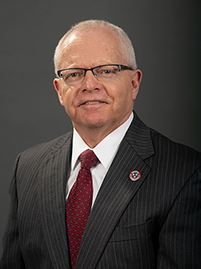 Bristol Tennessee City Council members were officially notified Tuesday evening of City Manager Bill Sorah's intentions to retire.
Sorah said during his scheduled remarks on the agenda that he had spoken individually with each lawmaker through the summer and said the arrival of his upcoming 68th birthday was also a sign.
"…It's time for my wife and I to think about the next chapter," said Sorah, who has served both Bristols in public service for four decades including his hiring as City Manager in 2014.
Sorah told the council that he will remain on the job until his replacement is hired. He said that this current timeline would be suitable for council due to upcoming elections in November and allow a new manager to be in place to craft a new budget in early 2023.
(IMAGE: Courtesy of City of Bristol, Tennessee)