Gray, Tennessee man arrested after attacking victim with knife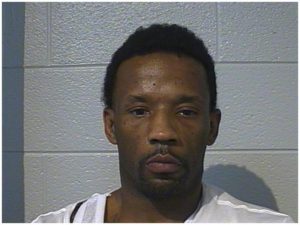 A Gray, Tennessee man was jailed Monday on a domestic assault charge after he allegedly cut a victim with a knife during an altercation. Police say 39 year old Antonio Moore broke in through a window and began fighting with the victim at a residence on Ben Jenkins Road.
The fight continued throughout the house when Moore cut the victim with a knife. Moore was subdued at the scene until the Washington County, Tennessee Sheriff's Office arrived and took him into custody. The victim was treated for injuries at the scene. Moore was also found to be in possession of numerous drugs.
(Image: WCSO)