NEW: Select photographs of dead child in Boswell case can be used in proceedings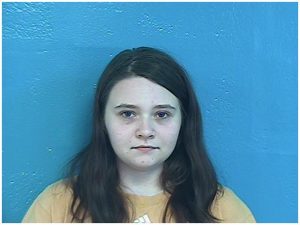 A Sullivan County, Tennessee judge has ruled select photographs taken by investigators following the discovery of 1-year-old Evelyn Boswell can be admissible as evidence in the murder case against her mother Megan Boswell.
A forensics pathologist testified Friday that the child's death was a homicide caused by asphyxiation. She noted Evelyn's body was wrapped tightly in several blankets with aluminum foil wrapped around her head and near her mouth, put in a trash bag, then placed in a trash can head first–all of which constricted the child's breathing.
Boswell's attorney Brad Sproles argued that the photos would hinder a jury's ability to make a rational decision.
The judge also denied Megan Boswell's request for a new attorney due to her disagreements with Sproles.
(IMAGE: Bristol Broadcasting Co News Archive)