Sheriff: Convicted sex offender caught with teenager during routine parole house check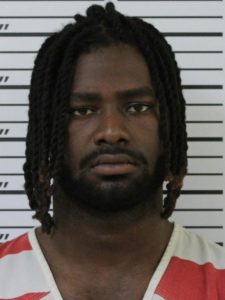 A routine home check by a state parole officer in Milligan at a convicted sex offender's apartment leads to a criminal charge after a 15-year-old juvenile is found hiding in the suspect's closet.
A report from Sheriff Mike Fraley's office said deputies were called to the 100 block of Reeser Road by the official and later arrested 20-year-old Marquise Cole who is charged with statutory rape.
The juvenile was interviewed with a parent present and showed investigators a text exchange with Cole.
Cole was issued a $500,000 bond and will be arraigned in Sessions Court on Oct. 21st.
(IMAGE: Carter County Sheriff's Office)