Man leads police through two counties during motorcycle pursuit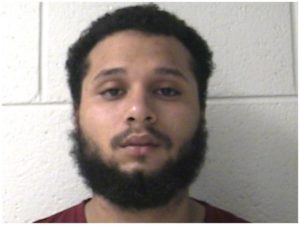 A man was arrested Saturday morning after he led police on a pursuit through two counties. According to the Washington County Sheriff's Office, Devaunte Phillips, 24, of Milan was fleeing Carter County deputies when he crossed into Washington County.
Phillips reportedly crashed the motorcycle on Woodlyn Road, where he ran on foot. The report states he eventually fell down, causing him to drop a firearm. Devaunte Phillips was then taken into custody on numerous charges, including possession of a handgun and meth.
(Image: WCSO)