VDOT: Construction on Creeper Trail to impact visitors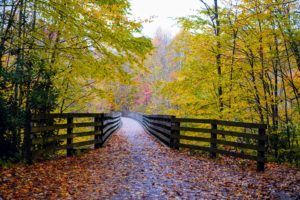 A road widening and bridge replacement project near Damascus, Virginia will impact Creeper Trail users and kayakers beginning on Monday. According to a report from the Virginia Department of Transportation, Route 58 in Washington County will undergo construction near Bethel and Hollyfield Roads.
This $42 million project will widen Route 58, as well as replace the Creeper Trail bridge that runs over the South Fork Holston River. Creeper Trail guests will be shuttled around the work zone via school bus until work is complete.
(Image: VA Creeper Trail)