Fall Day of Caring happening at Warriors Path State Park on Saturday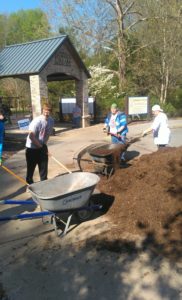 The semi-annual Fall Day of Caring is happening on Saturday at Warriors Path State Park in Kingsport. According to organizers, Darrell's Dream Boundless Playground will be closed from 11:30 to 3:30 while volunteers clean up the park.
This day of caring happens in both the spring and fall seasons, and serves to keep the playground at Warriors Path safe and clean. Those wishing to volunteer can meet at the boundless playground at 11:30 to register. Crews will work until 3:30, and will then be treated to a pizza dinner. More information on the official event page.
(Image: Warriors Path State Park, TN; archived image)