Johnson City man accused of pointing gun at victim in fast food parking lot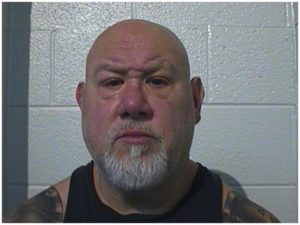 A Johnson City man was arrested after he was accused of pointing a firearm at someone in a store parking lot. According to a report from Johnson City Police, deputies were dispatched to the Dairy Queen on West Market Street in reference to a disturbance.
Upon arrival, investigators determined an altercation had occurred in the parking lot, and a victim claimed the suspect, Charles Webb, pointed a gun at them. Webb was arrested for aggravated domestic assault and jailed on a $5,000 bond.
(Image: WCSO)