Buchanan County lawmaker facing charges of stalking, using a tracking device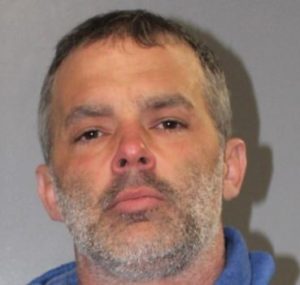 A Buchanan County, Virginia lawmaker already facing more than 80 felonies related to election fraud and embezzlement is now the subject of an active investigation by State Police.
A report from the agency Friday said Supervisor Trey Adkins, 42, was accused of a possible violation of a protective order beginning in October.
Adkins remains jailed without bond after his arrest late Thursday on 35 counts of violating that order and stalking, one count of disorderly conduct, destruction of public property, illegal use of a tracking device, and inducing a witness to provide false testimony.
(MUGSHOT: SWVRJ)