No red flags in background of Washington County cop labeled as a catfish killer in California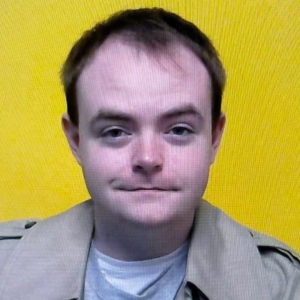 Washington County, Virginia Sheriff Blake Andis says California catfishing suspect Austin Lee Edwards had deceived others in the law enforcement community but it was only discovered upon his death.
Andis says Edwards, who was hired by the county nearly two weeks ago, had no red flags on his background check, including his trainers at the Virginia State Police who instructed him a year ago.
"It is shocking and sad to the entire law enforcement community that such an evil and wicked person could
infiltrate law enforcement while concealing his true identity as a computer predator and murderer. Our
thoughts and prayers are with the Winek family, their friends, officers, and all of those affected by this
heinous crime," Andis said in a statement issued Monday afternoon.
Deputies gunned down the 28-year-old Edwards in San Bernardino, California after receiving information about a teen girl in distress.
Authorities said Edwards had catfished the girl and developed an online relationship with her by pretending to be a different person. He drove from Virginia to Riverside, California where he reportedly killed the girl's mother and grandparents and then set their home on fire. The victims were identified as 69-year-old Mark Winek, his wife 65-year-old Sharie Winek, and 38-year-old Brooke Winek.
Chief of Police Larry Gonzalez said the investigation into Edwards and the murders is ongoing. The teenager is in state custody.
(IMAGE: Riverside, California Police Department & San Bernardino, California Sheriff's Office)