Fugitive in North Carolina caught while speeding in Johnson City school zone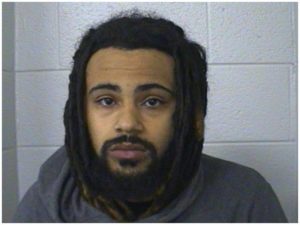 A fugitive wanted in North Carolina was apprehended after he was caught speeding through a school zone in Johnson City. A report from Johnson City Police says deputies stopped Jamoral Hill, 26, of Kingsport on Friday morning when he was seen speeding through the Topper Academy school zone.
Hill is reportedly wanted in North Carolina for a parole violation, and he will be extradited back there from the Washington County Jail.
(Image: WCSO)