New speaker system on State Street will showcase Bristol's country music legacy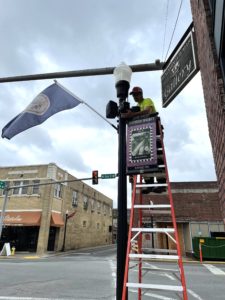 Downtown Bristol is now filled with the sound of country music thanks to a $70,000 project to bring a speaker system to State Street. The Twin cities collaborated, along with Believe in Bristol and Advance Bristol, to install the speakers that'll play music year-round.
Bristol officials say it's important to have a way to showcase the city's legacy as the Birthplace of Country Music, and one way is to fill the streets with just that. Different playlists will be used daily, providing a variety of country music to the public during business hours along State Street.
(Image: Believe in Bristol)